NATURA BEAUTY gift bag
Regular price

$1.06

Sale price

$0.21
✔️ Luxury gift bag
✔️ Suitable for Christmas gift, Birthday gift
✔️ White matte finish
✔️ Width 12cm x Height 15cm x Depth 4cm
Shipping

EU - 2-5 business days

NON EU - 10-15 business days
Payment methods

Safe payment via VISA, Mastercard, iDeal, Klarna, American Express
Ingredients

Purified Water, Hyaluronic Acid, Collagen, Cucurbita Pepo Pumpkin Seed Extract, Sphingolipid, Myristoyl Pentapeptide-17, Arginine, Methylamido Dihydro Noralfaprostal, Vitamin B7
Share
Guarantees
Premium ingredients

Proven scientific benefits and only the best ingredients.

Affordable price

Extraordinary growth serum products that won't break your bank.

Vegan

We are proudly 100% vegan beauty brand.

Cruelty-free

The product was developed without any tests on animals.

Fast shipping

Delivered in EU 2-5 days, NON EU 10-15 days

Safe payment

We use trustworthy, safe, and a legitimate ecommerce platform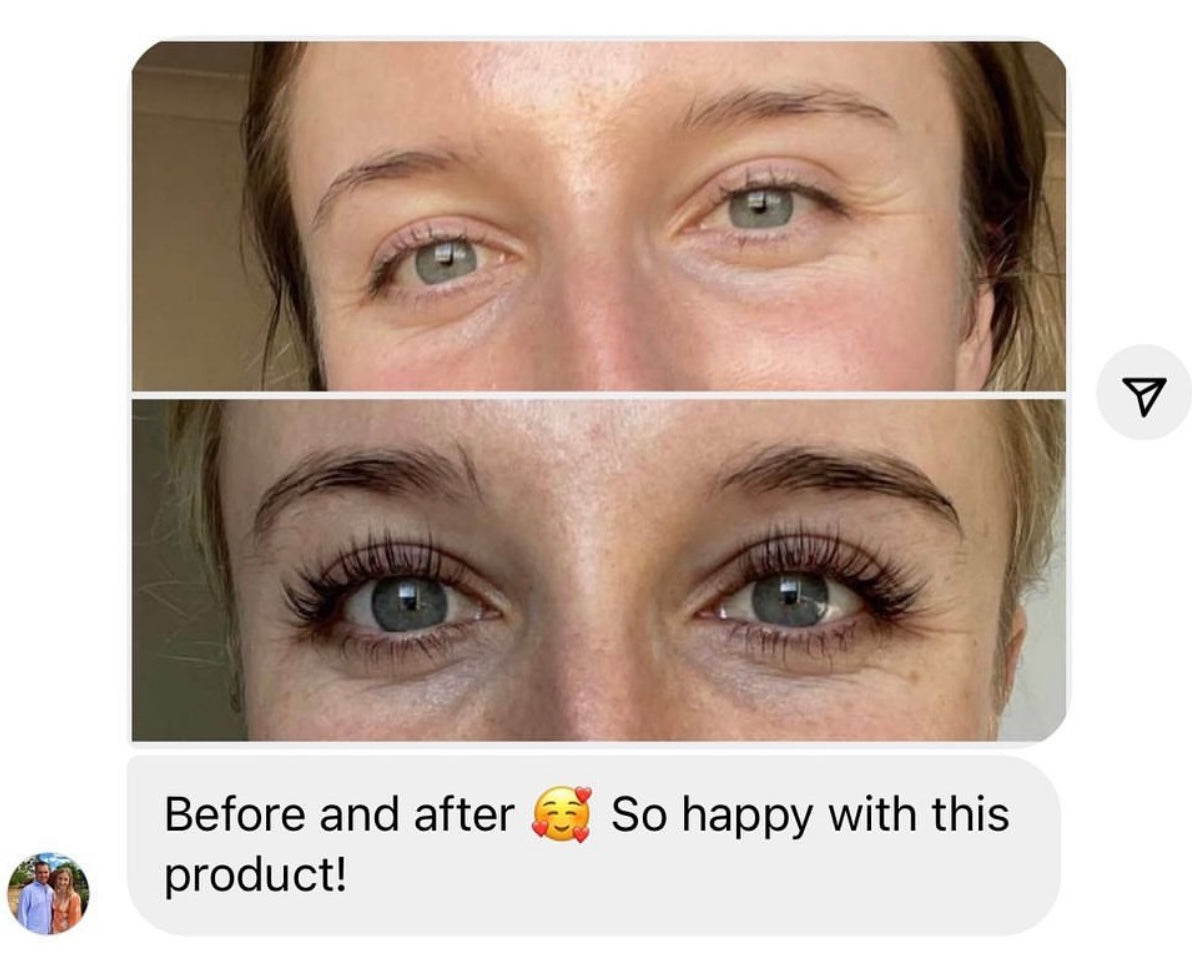 Why Choose Us
Our serums are specially formulated with scientifically-proven ingredients such as Biotin, Panthenol, and Amino Acids. These powerful nutrients nourish and strengthen your lashes and brows from root to tip, promoting growth and preventing breakage. Plus, our products are enriched with Hyaluronic Acid and Vitamin E, which moisturize and protect your hair follicles for healthier, fuller-looking lashes and brows.
We're proud to say that our innovative approach has not gone unnoticed. Natura Beauty has been recognized with several awards for our outstanding products, reflecting our commitment to excellence and innovation in the beauty industry.
Let Natura Beauty be your go-to choice for lash & brow serums. Experience the Natura difference today and unleash your natural beauty.
FAQs
How long before I will see results?

Results will be seen in 4-6 weeks with ultimate results at 12 weeks. Please be patient, every individual is different. Someone may have quicker results than the others.
Is it OK to use makeup while using Eyelash and Eyebrow Serums?

Yes, it is perfectly fine to use makeup while using eyelash/eyebrow growth serum. Mascara and similar products should be completely removed before you apply eyelash growth serum.
Can I use Eyelash Serum if I have eyelash extensions?

The answer is YES. We recommend to use an eyelash serum and many lash techs will agree with that. Serum will nourish, rejuvenate and make your eyelashes stronger, making it easier for your lashes to hold the extensions. It can also have the benefit of extending the lash cycle which can result in less frequent refills. The product is applied to the skin and not the lashes so it will not interfere with the bond of the glue.
What happens if I stop using Eyelash and Eyebrow Serums?

Your eyelashes/eyebrows will go back to its original look after a few weeks or months. If you would like to keep the result you have accomplished, you can reduce the usage to 3-4 times per week.
How long does a 3 ml tube of Eyelash and Eyebrow Serum last?

Eyelash Serum can last up to 3 - 4 months if used once a day.

Eyebrow Serum can last up to 2 months if used once a day.
When will I receive my order?

Delivered in EU 2-5 days, NON EU 10-15 days
Where is NATURA BEAUTY warehouse?

Our warehouse is in the Netherlands and in Czechia